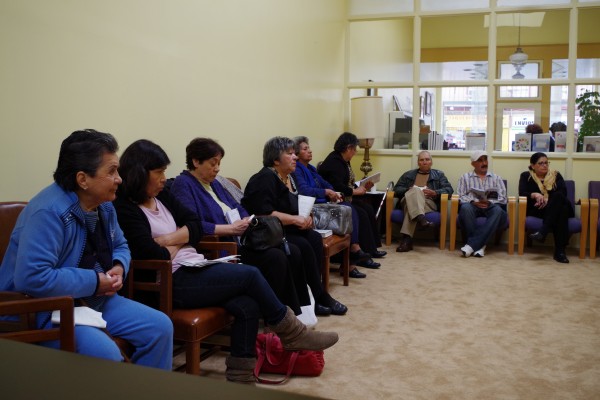 Sunday Morning at 10AM: Hear Our Bible Lesson & Join Our Group Discussion.
Unlike most other Christian Churches, our Pastors are two books: The Bible and Science and Health with Key to the Scriptures, by Mary Baker Eddy. We select "Readers" who, each Sunday, read selections from each book on a variety of topics—each a powerful spiritual healing message. This service is bi-lingual…part read in Spanish and part read in English. Following the readings, the group joins in sharing food, (that we provide), followed by the group discussing questions or sharing their "insights" from the readings. And so that no one is left out, members spontaneously translate Spanish to English or English to Spanish. It's a joyous time of sharing and the time flies!
Sunday Morning at 10AM: Youth "Bible and Healing" Classes (for ages 2 to 20).
Young people are natural spiritual healers. Why? Because their young minds are not so burdened by the limitations and fears that too often hinder their parents. In our lively youth "Bible and Healing" classes, young people learn the spiritual principles and laws that, (when applied), produce physical and emotional healing as taught by Jesus and other Bible characters. Students will also use Science and Health with Key to the Scriptures, as part of their course work. In our classes, young people are challenged to make the spiritual principles their own, for use at home and in their daily lives.
Wednesday Evening at 7:30: Hear a Short Bible Message and Join Testimony Meetings
Spiritual healing is central to Christianity. And healing, as Jesus taught it, is the reason for our church. You are welcome with open arms to our Wednesday service. Come hear how people like you are being healed of the most difficult illness—in some cases, illness and diseases that are considered "incurable". Hear how God heals financial problems, restores relationships and marriages, and how "with God nothing is impossible", (as the Bible promises), through God-inspired prayer.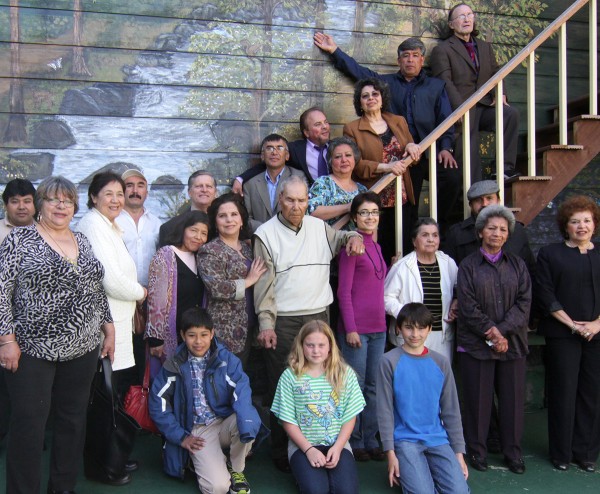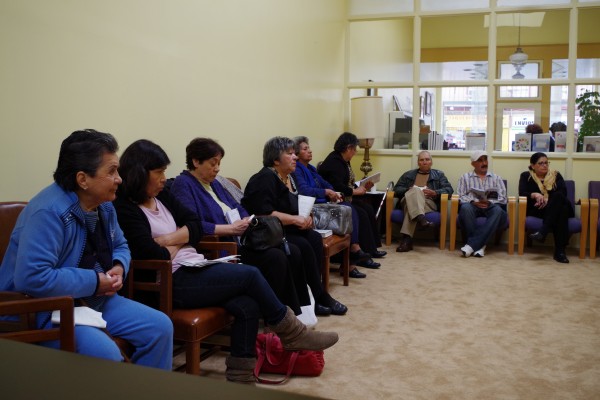 Domingo por la mañana a las 10 AM: Escuchar la lección bíblica y únase a nuestro grupo de discusión .
A diferencia de la mayoría de las iglesias cristianas, los pastores son dos libros: la Biblia y Ciencia y Salud con clave de las escrituras , por Mary Baker Eddy. Seleccionamos "lectores" que, cada domingo, leen selecciones de cada libro en una variedad de temas, cada uno un poderoso mensaje de sanación espiritual. Este servicio es bilingüe … parte leída en español y parte leída en Inglés. Después de las lecturas, el grupo se une al compartir alimentos, (que nos ofrecen), seguido por el grupo de discusión preguntas o compartir sus "ideas" de las lecturas. Y para que nadie se quede fuera, los miembros espontáneamente traducir Español al Inglés o del Inglés al Español. Es un tiempo de alegría de compartir y el tiempo vuela!
Domingo por la mañana a las 10 AM:. Juveniles Clases "Bible and Healing" (para niños de 2 a 20)
Los jóvenes son los sanadores espirituales naturales. ¿Por qué? Debido a que sus jóvenes mentes no están tan agobiados por las limitaciones y temores que a menudo obstaculizan sus padres. En los animados jóvenes clases "Biblia y Sanación", los jóvenes aprenden los principios y leyes que, (cuando aplica), producen la curación física y emocional según lo enseñado por Jesús y otros personajes bíblicos espirituales. Los estudiantes también usarán Ciencia y Salud con clave de las escrituras , como parte de su trabajo de curso. En nuestras clases, los jóvenes tienen el reto de hacer que los principios espirituales propios, para su uso en el hogar y en su vida cotidiana.
Miércoles a las 07:30: escuchar un mensaje bíblico a corto y unirse a reuniones de testimonio
La sanación espiritual es fundamental para el cristianismo. Y la curación, como Jesús enseñó, es la razón de nuestra iglesia. Usted es bienvenido con los brazos abiertos a nuestro servicio de miércoles. Venga a escuchar cómo la gente como usted está siendo sanada de la enfermedad en algunos casos más difíciles, las enfermedades y las enfermedades que se consideran "incurable". Escuche cómo Dios sana a los problemas financieros, restaura las relaciones y matrimonios, y cómo "para Dios nada es imposible", (como las promesas de la Biblia), a través de la oración inspirada por Dios.